Oh October. The first full month of Autumn, the scents of nutmeg, cardamom, apples and more and of course, HALLOWEEN. Halloween is like Christmas for me. I've always loved it. Costumes, scary movies, creepy music, Halloween candy and best of all, thrilling books. Books have always been creepier to me than movies. You use your imagination when reading and sometimes, the imagination can be the creepiest weapon in your arsenal. So just in time for Halloween, here are 13 of the creepiest books I've read. Some downright scary, some more chilling than scary and spanning YA and adult novels.
Click covers for more info:
Horns by Joe Hill
I actually saw the movie before I read the book. I loved the movie and I love the book more. Lots of creeptastic imagery plus I love how Ig Perrish used his "special power" against the people in his life. Some of the unfiltered thoughts were heartbreaking but the mystery behind his girlfriend's brutal rape and murder holds you pretty riveted the entire way through.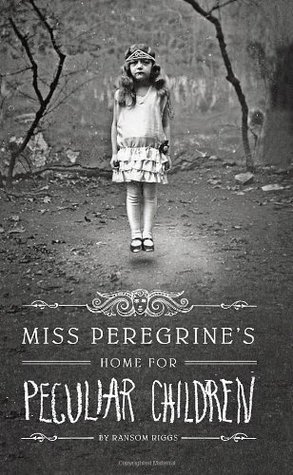 Miss Peregrine's Home for Peculiar Children by Ransom Riggs (YA)
A book that has spawned two sequels (which I haven't read yet) and is about to become a major motion picture directed by freaking Tim Burton. I originally had a hard time getting into the story but once I did, I devoured it. And I refused to read it in the middle of the night because of how eerie it was. Mysterious Island? Check. Abandoned orphanage? Check. Creepy photos? Check.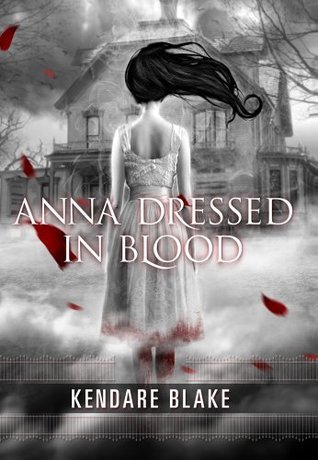 Anna Dressed In Blood by Kendare Blake (YA)
Never has a YA book ever creeped me out so much. I literally had to convince myself to sleep for two nights in a row. There is a supernatural romance to the story but the majority of the novel is filled with descriptions of gory murders, a vengeful ghost with black eyes and a bloodstained dress and the perfect dark and foggy atmosphere.
Warm Bodies by Isaac Marion
I have a hard time when anyone says the movie was great because it's clear they never read the book. Warm Bodies is dark, gritty and very gory. Lots of blood and brains. It's not cutesy like the movie made it. I cannot wait for the sequel and the prequel is also extremely well done.
My Sweet Audrina by V.C. Andrews
This may seem like a weird choice but considering this standalone V.C. Andrews novel deals with a cruel cousin, a young girl with a swiss-cheese memory and a violent assault it is one of the scariest novels I've ever read because it deals with the cruelty of humans — even the ones who are trying to help us the most. A psychological thriller way ahead of it's time, it has remained a favorite of mine since I was 13.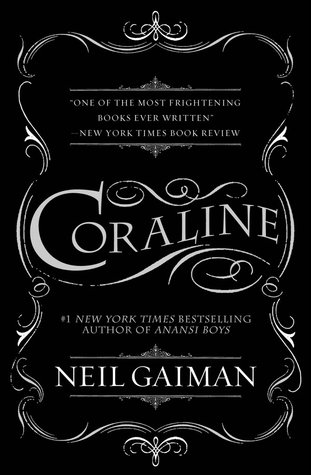 Coraline by Neil Gaiman
Technically classified as a middle-grade novel, it's eerie enough to satisfy most adults. A quick read about a young who escapes to an alternate universe through a hole in wall of her house and encounters her "other parents" who slowly take over her life and try to steal her from her real parents.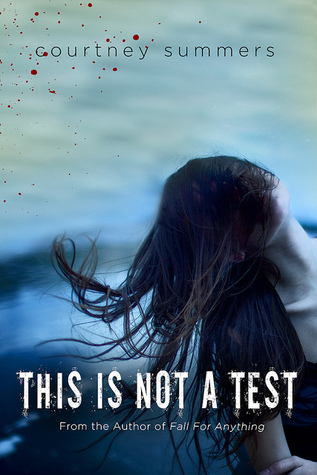 This is Not A Test by Courtney Summers (YA)
Take a zombie apocalypse add in PTSD and you end up with a horror novel complete with tons of blood gore and twists and turns until you have no idea which end is up. It's shaky and disjointed and perfect for a cold Halloween night. Just, don't go outside. And if you appreciate YA novels, read Courtney Summers other novels. You won't ever regret it.
Promise Not To Tell by Jennifer McMahon
A thriller that opens up with a murder of a young girl that eerily reminds the town of a crime that was committed three decades before. Del, an outcast, was brutally slain and nobody was ever found guilty. This gritty murder mystery is combined with a fascinating ghost story that will definitely have you leaving lights on in the house at night.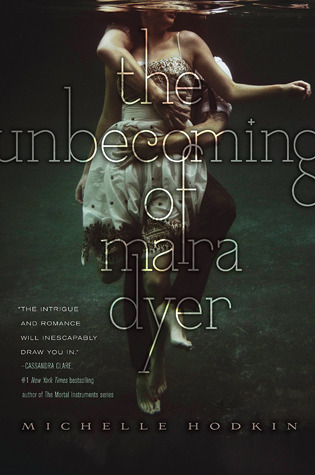 The Unbecoming of Mara Dyer by Michelle Hodkin (YA)
A supernatural thriller (and the first in a trilogy) of the only survivor of a building collapse which has completely destroyed her memory and has left her with horrifying visions and the power to cause harm and even death to those who threaten her.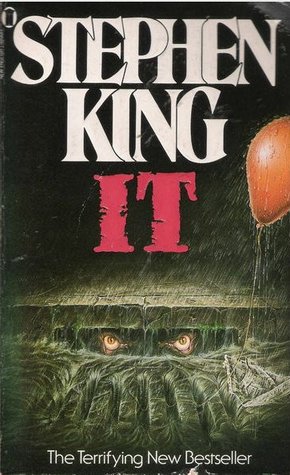 IT by Stephen King
Literally the only King book I've been able to get through and I loved it. A killer clown? An encounter with a dead older brother? A town terrorized for generations? Oh yes!
American Psycho by Bret Easton Ellis
American Psycho isn't actually a horror novel but it is completely disturbing and terrifying. Patrick Bateman is literally the epitome of a psychopath and his actions are quite scary. Definitely not for the faint of heart but I consider it one of the scariest books I've ever read.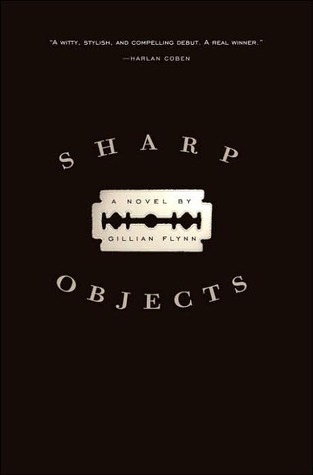 Sharp Objects by Gillian Flynn
Hey, psychological thrillers are creepy as hell and this one happens to deal with cutting, murders of two young girls and the reporters own demons as she tries to discover the truth and ends up uncovering old family secrets.
Grave Sight by Charlaine Harris
The first in a quartet, Harper Connelly has an unusual gift – she can sense the location of a dead body AND share their last moment – all thanks to being struck by lightning. Filled with shady characters, plenty of bodies and lies everywhere, this cozy mystery is creepy enough to thrill a Halloween fanatic.
Have you read any of these books? What did you think? What are some creepy books that you love to read near Halloween? Leave a comment and let me know!
ALSO Don't forget that my "It's Autumn in the PNW" giveaway ends on October 19th at 12am PST! AND join me on Thursday, October 22nd for my "What I'm Thankful For" linkup! Write up a post of all the things you are thankful for and link it up!